SHRUGGED 2 #1 REVIEW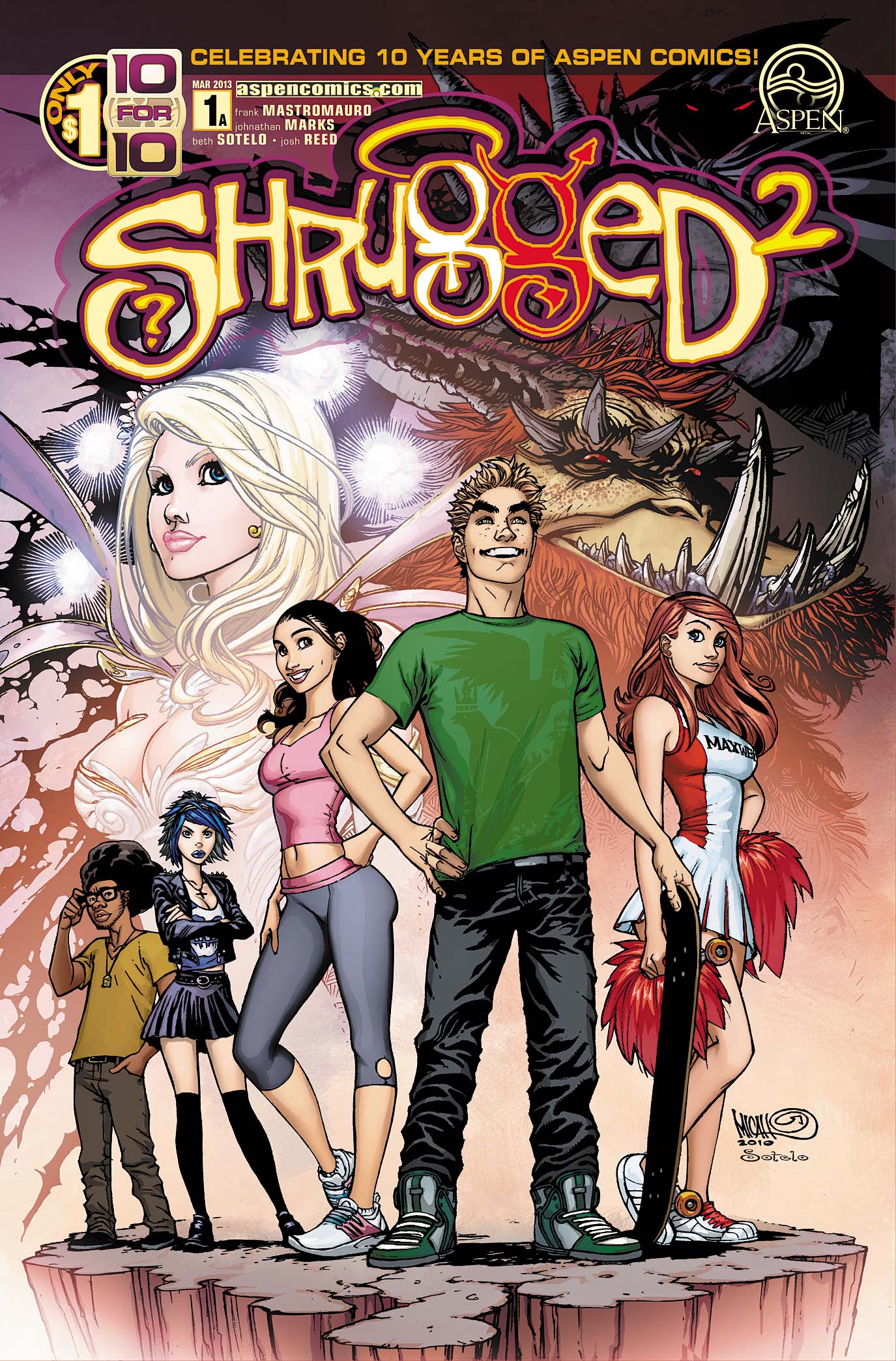 Script|
Frank Mastromauro
Art|
Jonathan Marks & Micah Gunnell
Colors|
Beth Sotelo
Letters|
Josh Reed
Aspen Comics' ten year anniversary continues with the release of Shrugged 2 #1. Shrugged 2 is a continuation of the original Shrugged released back in 2006. Fans can rejoice as the story still follows the exploits of teenager Theo and the chips on his shoulder/alternate dimensional consciences; Devonshire and Angelia. The two effectively serve as an influence on Theo's decisions and the source of the powers he wields.
Shrugged 2 does a good job of recapping the events of the original within the first 5 pages, making it easier for newcomers, like myself, to ease into the series. The first issue is spends most of its time setting up for the story arcs to come (as expected), introducing potential love interests, friends and the current social climate in Theo's life on Earth and on Perspecta (Devonshire and Angelia's homeworld). It ends with a nice bang introducing what presumably is an old villain.
Shrugged 2 was a good quick read. I didn't have any trouble getting through it once I picked it up. The artwork is solid. There are some awesome border illustrations, but the colors are what really worked for me. So, kudos to Beth Sotelo there. Some of the panels do a great job of describing internal thoughts or emotions, particularly the ones revolved around Devonshire. Devonshire, won this book for me. He's hilarious and truly captures some of the inner thoughts of a straight male teenager. Pick it up and see for yourself.
4 out of 5