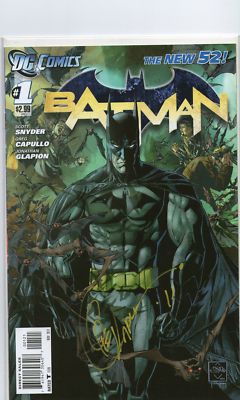 Pretty much the title is self explanatory. Fan favorite artist, Evan Van Sciver, will be taking over as main artist on Batman: The Dark Knight as of issue # 16. After a recent stint co-writing Firestorm, Van Sciver will now be tackling Batman. And funny how the picture in his background is of a female with blonde hair ... playing Robin. Hmmmm .... couldn't be Stephanie Brown could it?
He announced this about 30 minutes ago on his personal twitter after announcing that he will not be making the NYCC after all due to his ailing wife. Congratulations to Van Sciver.
This does leave the question of where will David Finch will be going. While rumors surrounded that he was one of the candidates to take over Justice League from Jim Lee, we had recent confirmation that Ivan Reis will take over the book. Which now makes you wonder.
Eitherway, see the first issue of Batman: The Dark Knight with Evan Van Sciver on art duty come this January.